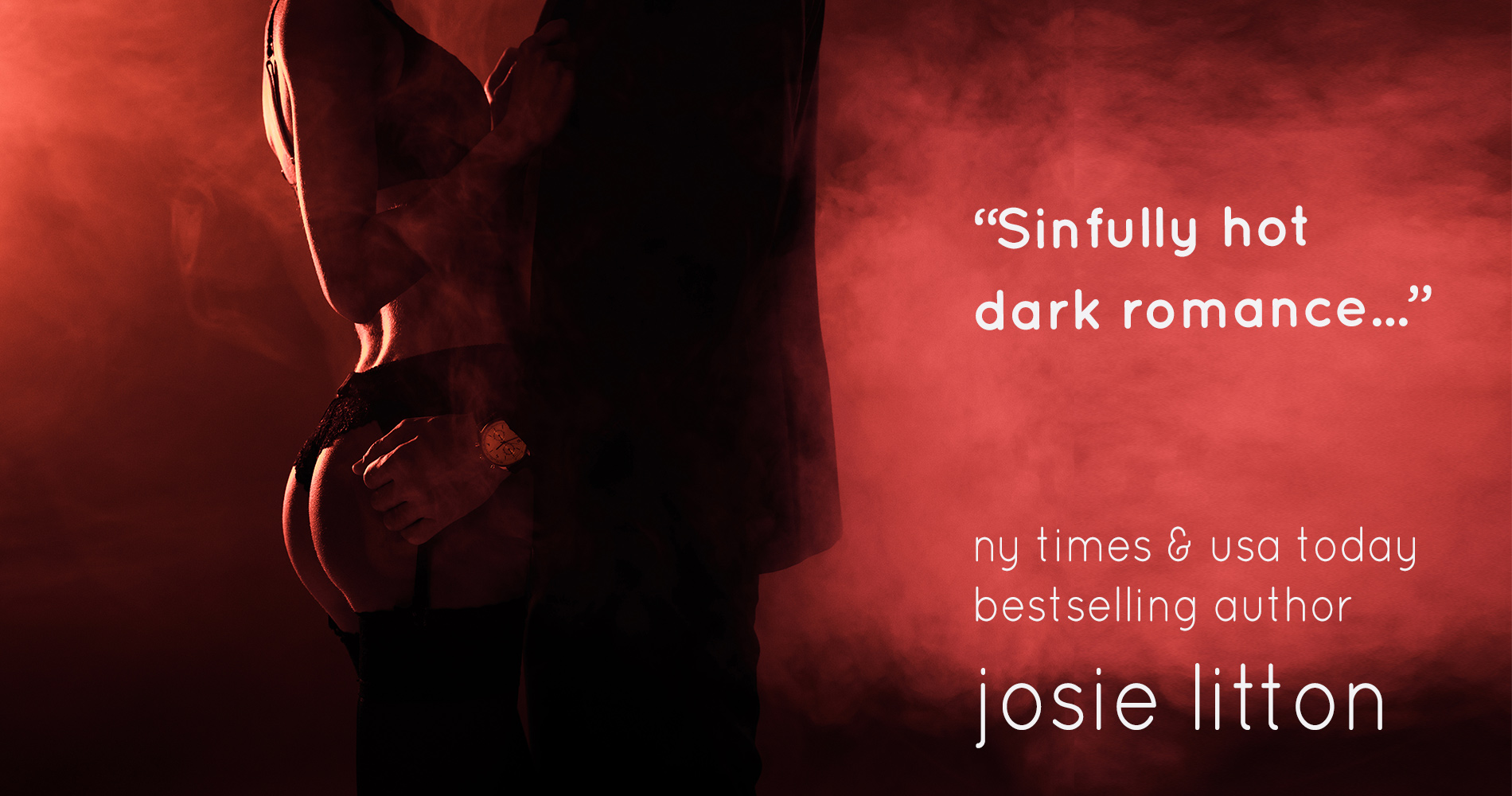 For me, dark romance is a lot like dark chocolate--a little sweet, a little bitter and all-too tempting. As a fan, I've read more dark romances than I can count. I'd say my own fall somewhere mid-way in terms of trigger warnings. The usual applies: both CHOSEN and the FALLING/RISING duo contain scenes of physical and emotional coercion. Anyone likely to be upset by that should not read these books.
CHOSEN
A Dark Romance
Josie Litton
"My name is Grace Delaney. I was born into this country's most admired political family. When I was sixteen, the media dubbed me "America's Princess". I hate being called that, all the more so since I discovered the terrifying secret hidden behind my family's glittering public image.
"A few months ago, I graduated from college determined to make a life of my own. But now suddenly Adam Falzon is in it. The head of an old-world family with a reputation for ruthlessness, he looks like a fallen angel. As attracted as I am to him, I've come to suspect that Adam is hiding secrets of his own more deadly and dangerous than I ever want to know. I don't dare give into my feelings for him.
But I may not have a choice. With every beat of my heart, he is drawing me further into a web of dark desire. My chances of escaping are slipping away. Worse yet, I'm no longer sure that I want to."
CHOSEN is a story of dark romance. It contains scenes of coercion, both emotional and physical, and should not be read by anyone who could find that distressing.
***
On Amazon in e-book and paperback. Read FREE with Kindle Unlimited.
FALLING/RISING
A Dark Romance Duo
Josie Litton
Coming in 2020
Let's Stay in Touch!
Join my Readers Group to receive updates about new releases, sales, special offers, ARC opportunities and more. I never spam and your email address will never be shared. Unsubscribing is quick and easy.