Welcome to the official website of New York Times and USA Today bestselling romance author, Josie Litton. If you aren't already acquainted with my books, please take a little time to look around. I write several kinds of romance so I hope you'll find something here that you like! Please also check for the latest news and special offers, and be sure to join my Readers Group to ensure you're the first to know when a new book is released. Happy reading!
Josie
A Very Special Gift for Readers!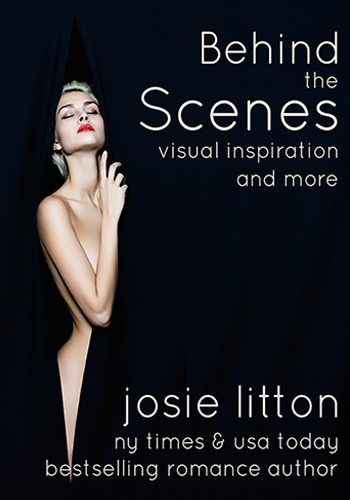 The new, fully updated edition of "Behind the Scenes", an intimate look at the inspiration for my books, is available now!
Some of you already know that I'm a very visual writer. I collect images of people, places and events, and I do storyboards for all my books. Now I've put together some of the best of those images along with excerpts and reviews to give you a look at my romances unlike any you've seen before. All four of my romance series--dark romance, erotic romance, contemporary romantic suspense and fantasy/sci-fi romance--are included in this expanded 57-page, full-color illustrated book.
Please just keep in mind that as with all my books, "Behind the Scenes" is intended strictly for adults. Some images are NSFW.
I hope you'll enjoy this! I had a great time putting it together and thinking of you as I did so. I truly can't say a big enough 'thank you' but I hope that "Behind the Scenes" gives you a glimpse of how truly grateful I am.
Click on the cover above to download your own 57-page full-color pdf copy. Rather not download? Click on the cover to view "Behind the Scenes" as a gallery right on-line.
About Josie Litton
New York Times and USA Today Bestselling Author Josie Litton lives in Connecticut. Married to the man of her dreams, she has two grown children. Becoming an empty nester has given her plenty of time to write, think about writing, plan what to write next and read. When she isn't doing that, she's cooking, gardening and traveling.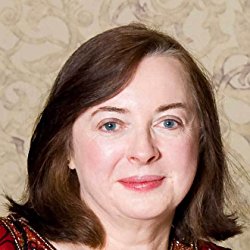 Let's Stay in Touch!
Join my Readers Group to receive updates about new releases, sales, special offers, ARC opportunities and more. I never spam and your email address will never be shared. Unsubscribing is quick and easy.